How it Works
1

Create an Account

Register for quick access to your breakthroughs, whenever you need! Our one-step sign-up makes it easy to connect with our certified coaches.
2

Schedule or Talk Now

Connect to a Priizm-certified coach anytime, anywhere. Push a button and our system will anonymously call you now, or whenever you choose.
3

Feel Better

Achieve Clarity. Feel better in 30 minutes. Working with a coach improves your life, relationships & beyond.
Talk with a Priizm-Certified Coach
Certified. Vetted. Experienced.
Experience the Priizm difference and achieve clarity. A Priizm Coach will empower you to transform your life and achieve your goals.
We understand that everyone needs to be heard. Priizm provides you with a skilled listener who will inspire you to optimize to your potential. Our certified coaches are committed to helping you transform daily breakdowns into breakthroughs.
Learn more about coaching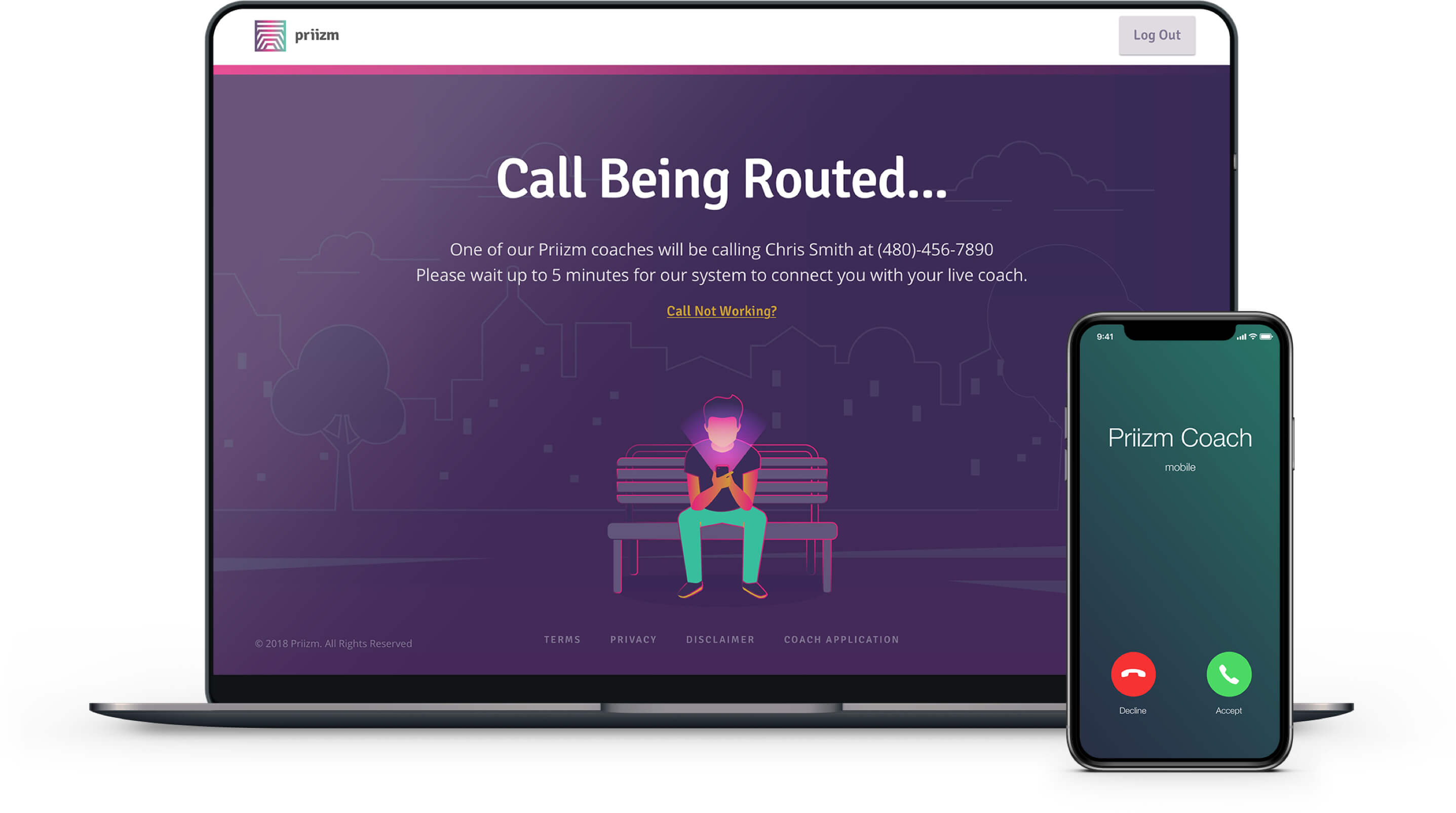 Why Priizm?
Trusted
You can be confident in our quality and confidentiality. Our proprietary call system anonymously connects you to our vetted coaches.
Affordable & Accessible
Save an average of 75% per session compared to traditional coaching. Don't stress over vetting coaches or dealing with insurance. No contract, No subscription. Priizm coaches are affordable and available today!
On-Demand
Reach out in your moment. Or, when it's convenient for you to talk. Either way, in 30 minutes we'll get to the heart of the matter so you can get on with your day.
30 minute on-demand coaching sessions
No contract, No subscription. Anytime, Anywhere. Just $50/call.
My coach was excellent. No longer feeling devastated, I left the call feeling empowered to do what I need to.
-Priizm Customer